Monsieur Henri Vallet emigrated to Mexico from France during the brief reign of Maximilian, the ill-fated French monarch who was deposed by Mexican nationalists three short years after his 1864 ascent as Emperor of Mexico. Like other French émigrés of the era, Mnsr. Henri Vallet chose to remain in his adopted homeland, and by the 1880s had emerged as Mexico City's preeminent distiller of liqueurs and elixirs, including Fernet-Vallet and Amargo-Vallet, that continue to be crafted today according to his specific recipes and formulation guidelines.
AN APOTHECARIAN HERITAGE
A Timeline of Their Years at the Helm
Henri Vallet
The French chemist who brought these proprietary formulas to Mexico while emigrating from his homeland during the French colonial period (1861-1882) and founded the Vallet brand.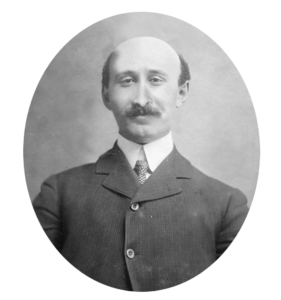 Ing. Eustaquio Ibarra
Assistant to Henri Vallet
Ing. Ruben Torres
Assistant to Eustaquio Ibarra
Ing. Jorge "Chicho" Rodríguez
Assistant to Ruben Torres
Ing. Roberto Ladrón de Guevara
Assistant to Jorge "Chicho" Rodríguez
Ing. Jorge "Chicho" Rodríguez